Like most kids, J is into Minecraft. I have to admit that I am too. So naturally we had a Minecraft party this year! I can't wait to share all the details! This Minecraft themed party was by far one of the best I have ever thrown! From the Minecraft cake to the Minecraft party game won't soon be forgotten!
Some of the links in the post above are "affiliate links." This means if you click on the link and purchase the item, we will receive an affiliate commission. Regardless, we only recommend products or services we use personally and believe will be good for our readers. Thank you for supporting Twitchetts!
Well, it happened… My baby boy turned 7!! Seven. How that happened, I have no idea…I remember him eating his 1st birthday cake like it was yesterday. As he has gotten older the parties have become more fun to plan. Now that he has friends from school involved, I try to make sure that it is fun and memorable for them all.
Now planning a perfect Minecraft themed birthday party does not have to break the bank. There are so many things you can easily do to create fun decorations, creative food, and a memorable activity that will have your birthday kiddo and guests wondering how you pulled it off.
I am still
seeing Pixels
after the prep that went into this party! I mean just think squares… square food, square plates, square invitations… you get it!
Some of the Minecraft party decorations would classify under "labor of love" category but didn't cost much to do.
However ,when you hear you Birthday Boy or Girl shout
"it was the best party of all time"
it makes it worth every minute… Also, you can pick and choose from what we did based on how much time you have to prep for your party!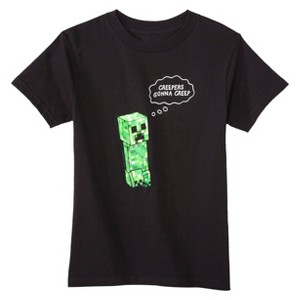 There are so many fun parts to this party I created a mini-series to go more in depth on how to pull off your own Minecraft themed birthday party like a pro! The series includes the
food
, decorations, the party favors and of course a
Great activity
.
The big kids and the little kids loved it all!
There is so much to share…. where will you start?